'Thank you so much for the (painting) it really does look stunning and I'm really looking forward to the next one.'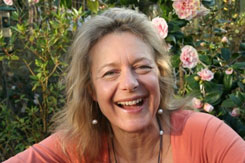 Zara Drummond has always loved painting from life using vivid light and colour. She attributes this to her upbringing in the South of France and the Middle East. She is equally at ease with all ages. She handles single or double portraits, conversation pieces, animals, nudes and posthumous studies with creative flair and sensitivity.
'A portrait is the longest, slowest exposure that I know. It becomes a meditation as I study and see beyond the surface to the universe below. I am always looking for the moment when the character lights up. These things are usually momentary but I want to put that moment down in paint. Children very generously share these moments as we play and chat.'
Zara Drummond began her career as an Industrial Designer and subsequently re–trained at Chelsea College of Art and later studied drawing at the Royal College of Art in London. Her clients come from all over the world and all walks of life and her paintings are to be found in collections in Great Britain, Europe, the United States, the Middle and Far East.
Zara Drummond lives with her husband and two children in London along with three goldfish and 47 paintbrushes!
''I would prefer not to lend you back my children's portraits (for your show) because I cannot bear to be parted from them, even for a few days!
Press coverage
Training
Camberwell School of Art
Chelsea College of Art
Royal College of Art
Previous Shows Include
The Central
The Chapel
Ardley Art Show
Cadogan Gallery
UBS Bank